Ui Tamaki is base off of the designs and partially the personality of Nazuna from Hidamari Sketch
While
Iroha Tamaki is based off of the designs of both Nazuna and Matsuri of Hidamari Sketch. But personality wise, she leans more towards Nazuna a little bit more. Matsuri is a new Hidamari resident after Sae and Hiro graduated introduced as a manga only main character in vol 8.
Take a look here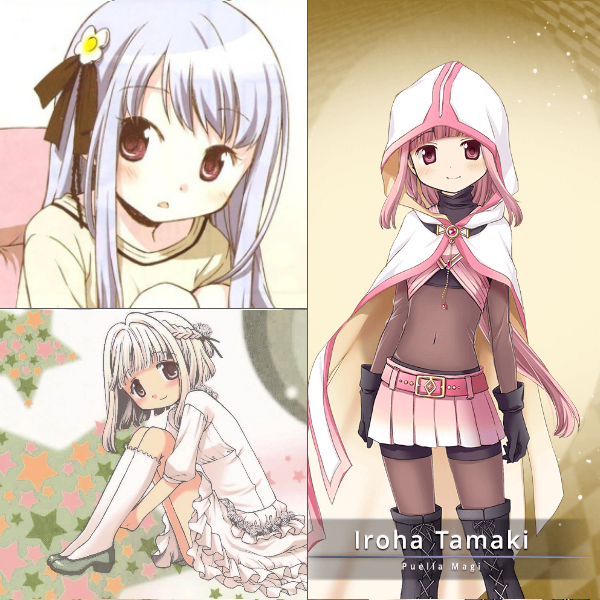 Ui is just a loli Nazuna but with pink hair and a little bit brighter personality.
Nazuna+Matsuri from Hidamari Sketch = Iroha Tamaki
Ume Aoki did the designs of all these characters.