Hometown: Sankyō Ward, Kamihama City (参京区)
Age: 16 (High School 1st Year)
Height: 161 cm
Weapon: Chakram
Ability: Linking spaces
Soul Gem Location: Left torso
Side Story
No Summary
Trivia
Shizuku used to call the boy she liked "Fuunii" as an abbreviation of his nickname, Fuuten no onii-san (though his real name was Kasugai).
Kasugai used to travel around the world and asked Shizuku if she wanted to travel with him.
In MagiReco's adaptation of Chitose Yuma's story (originally from Oriko Magica), Shizuku forms part of the cast and talks to both Oriko and Kyouko.
Transformation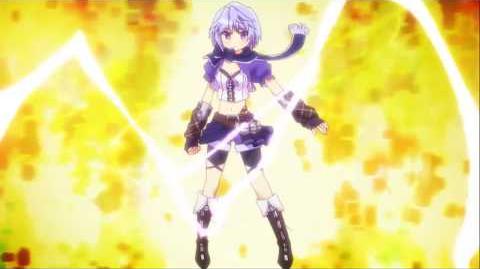 Magia
Community content is available under
CC-BY-SA
unless otherwise noted.