Magia Record English Wiki is a community site that anyone can contribute to. Discover, share and add your knowledge!
Trending articles
Popular categories
View full main page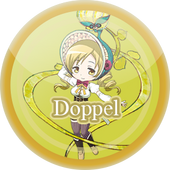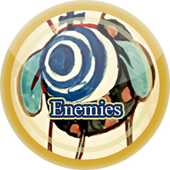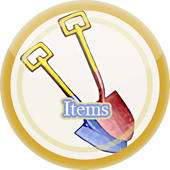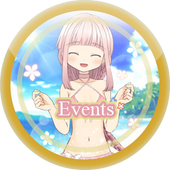 This Wiki focuses mainly on the game's JP server, with archives from the former NA server.
Be warned: there will be spoilers in these pages!
Looking for info for one of the Chinese-language servers? Visit our friends at the MagiReco Chinese Wiki!
This wiki is a community project - if there's something you'd like to see added or changed, feel free to contribute. Alternatively, discuss it with us on the
Discord
.
Players are reminded that all quantities for all repeating Shop items reset at midnight on 5/1.
Note that, on shop reset, the Magical Formation Wald Paradiso will be added permanently to the Magia Chip Shop.
iOS 14.5 and iPad OS 14.5 are now available for Apple devices.
Players should be aware that at this time it is not guaranteed that Magia Record will work properly with the new OS. As such players are reminded to save their Account Transfer information in case of errors.
From 4/26 00:00 JST, the Magia Record Music Collection is available for digital download.
The collection contains the game's original soundtrack (48 tracks) and the original Theme Song Kakawari. It can be downloaded at [1]
On 4/25 the Mahou Shoujo Madoka☆Magica Anniversary Stage was held in celebration of the 10th anniversary of the original anime.
At this event, a new project titled "Mahou Shoujo Madoka☆Magica scene0" was announced. Details are limited at this stage, however it will tie in to the game. A PV and character designs are available on the scene0 website.
Featured Content
- Listed by maximum rank, then minimum rank, then release date, then alphabetical order
Konoha & Hazuki

⁠
Kurusu Alexandra

⁠
Ultimate Madoka-senpai

⁠
Miwa Mitsune

⁠
Ashley Taylor

⁠
Rumor Sana

⁠
Mikoto Tsubaki

⁠
Ooba Juri

⁠
Iroha & Ui (Miko ver.)

⁠
Touka & Nemu (Holy Night ver.)

⁠
Tsuruno & Felicia (Delivery ver.)

⁠
Yakumo Mikage

⁠
Togame Momoko (Sister ver.)

⁠
Izumi Kanagi (Vampire ver.)

⁠
Yachiyo & Mifuyu (Origin ver.)

⁠
Kazari Jun

⁠
Tokime Shizuka

⁠
Little Kyubey

⁠
Rumor of the Ten-Thousand-Year Sakura (Mizugi ver.)

⁠
Tomoe Mami (Mizugi ver.)

⁠
Rena & Kaede (Mizugi ver.)

⁠
Aoba Chika

⁠
Sawa Sudachi

⁠

Lapine

⁠
Tart (Final ver.)

⁠
Kaharu Yuuna

⁠
Yuzuki Hotori

⁠
Yuzuki Rion

⁠
Wakana Tsumugi

⁠
Mizuki Rui

⁠
Kasane Ao

⁠
Yuki Maria

⁠
Rena-chan (Idol ver.)

⁠
Hibiki Meguru

⁠
Sasame Yozuru

⁠
Azumi Hagumu

⁠
Megumi Moka

⁠
Momoe Nagisa (Valentine's ver.)

⁠
Natsu Ryouko

⁠
Suzuka Sakuya

⁠
Chizu Ranka

⁠
Livia Medeiros

⁠

Miki Sayaka (Haregi ver.)

⁠
Rika & Ren (Christmas ver.)

⁠
Miyabi Shigure

⁠
Kira Temari

⁠
Komachi Mikura

⁠
Mihono Seira

⁠
Toki Sunao

⁠
Hinata Matsuri

⁠
Kanade Haruka

⁠
Kirari Hikaru

⁠
Nanase Yukika

⁠
Iroha & Yachiyo (Final Battle ver.)

⁠
Hiroe Chiharu

⁠
Sakura Kyouko (Mizugi ver.)

⁠
Corbeau

⁠
Elisa Celjska

⁠
Amane Sisters (Mizugi ver.)

⁠
Fate T. Harlaown

⁠
Takamachi Nanoha

⁠
Yagami Hayate

⁠
Fumino Sayuki

⁠
Sarasa Hanna

⁠
Tamaki Ui

⁠

Felicia-chan

⁠

Iroha-chan

⁠
Rumor of the Ten-Thousand-Year Sakura

⁠
Hiiragi Nemu

⁠
Satomi Touka

⁠
Oshino Shinobu

⁠
Kanbaru Suruga

⁠
Akemi Homura

⁠
Yakumo Mitama (Haregi ver.)

⁠
Holy Alina

⁠
Hanekawa Tsubasa

⁠
Hachikuji Mayoi

⁠
Makino Ikumi

⁠
Midori Ryou

⁠
Momoe Nagisa

⁠
Chiaki Riko

⁠
Sengoku Nadeko

⁠
Senjougahara Hitagi

⁠
Ultimate Madoka

⁠
Tamaki Iroha (Mizugi ver.)

⁠
Akemi Homura (Mizugi ver.)

⁠
Izumi Kanagi

⁠
Azusa Mifuyu

⁠
Rumor Tsuruno

⁠

Anna Meru

⁠
Yukino Kanae

⁠
Amano Suzune

⁠
Narumi Arisa

⁠
Shion Chisato

⁠
Ami Ria

⁠
Yakumo Mitama

⁠

Madoka-senpai

⁠
Mao Himika

⁠
Kozue Mayu

⁠
Aino Mito

⁠
Ibuki Reira

⁠
Kumi Seika

⁠
Alina Gray

⁠

Riz Hawkwood

⁠

Kuro

⁠
Melissa de Vignolles

⁠

Tart

⁠

Miki Sayaka

⁠
Kaname Madoka (Haregi ver.)

⁠
Holy Mami

⁠
Amane Tsukasa

⁠
Amane Tsukuyo

⁠

Kazumi

⁠
Maki Kaoru

⁠
Misaki Umika

⁠
Awane Kokoro

⁠
Misono Karin

⁠
Eri Aimi

⁠
Futaba Sana

⁠
Mikuri Ayame

⁠
Shizumi Konoha

⁠

Yusa Hazuki

⁠
Sakura Kyouko

⁠
Isuzu Ren

⁠
Mitsuki Felicia

⁠
Akemi Homura (Megane ver.)

⁠
Akino Kaede

⁠

Ayano Rika

⁠
Chitose Yuma

⁠

Chun Meiyui

⁠
Haruna Konomi

⁠
Hozumi Shizuku

⁠
Kagami Masara

⁠
Kaname Madoka

⁠
Kisaki Emiri

⁠
Kure Kirika

⁠
Kurumi Manaka

⁠
Mariko Ayaka

⁠
Mikuni Oriko

⁠
Minagi Sasara

⁠
Minami Rena

⁠
Miyako Hinano

⁠
Nanami Yachiyo

⁠
Natsume Kako

⁠
Shinobu Akira

⁠
Tamaki Iroha

⁠
Tatsuki Asuka

⁠
Togame Momoko

⁠

Tokiwa Nanaka

⁠
Tomoe Mami

⁠
Utsuho Natsuki

⁠
Yayoi Kanoko

⁠
Yui Tsuruno

⁠
Navigation
Download (JP)
Discord
Twitter