Hometown: Shinsei Ward, Kamihama City (新西区)
Age: 19 (University 1st Year)
Height: 165 cm
Weapon: Spear
Ability: Inherit Hope (Inherit the Power of the Dead)
Soul Gem Location: lower chest
Side Story
No Summary
Trivia
Though with good intentions, Yachiyo ends up being too cold towards her juniors, causing apathy towards her. However, one year ago, she was more sociable, greeting others with a smile.
She doesn't seem to like the age gap between herself and most of the other magical girls she meets.
Yachiyo has a keen eye and is a good observer, acting similarly to a detective at times.
She works as a magazine model.
According to Akemi Homura's animation, Yachiyo is 165 cm tall.
The origin of her Doppel name "Campanella" may be Night on the Galactic Railroad, a novel by Miyazawa Kenji.
Transformation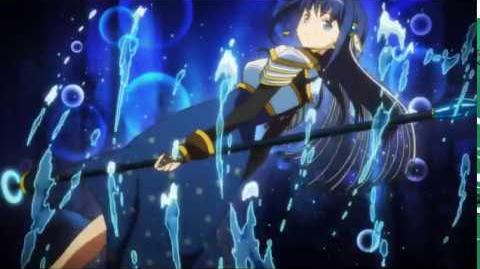 Magia
Doppel
See Also
Community content is available under
CC-BY-SA
unless otherwise noted.